4-bands braided crib bumper. Length about 200cm, height about 20cm, thickness about 8cm. Each protector has a set of decorative ribbons to attach it. Braid's length +- 7% depending on the ductility of the color. 
The 210 cm protector fits perfectly on half 140x70cm cot.
It is made of the highest quality Polish Premium knitwear (Oeko Tex Standard 100 Certificate). Filling: silicone ball with Certificates: Oeko Tex Standard 100 + "Safe for the child".
Guarantee of the highest quality – 100% Handmade!
4-bands braided crib bumper 140cm
Lowest price within 0 days before promotion: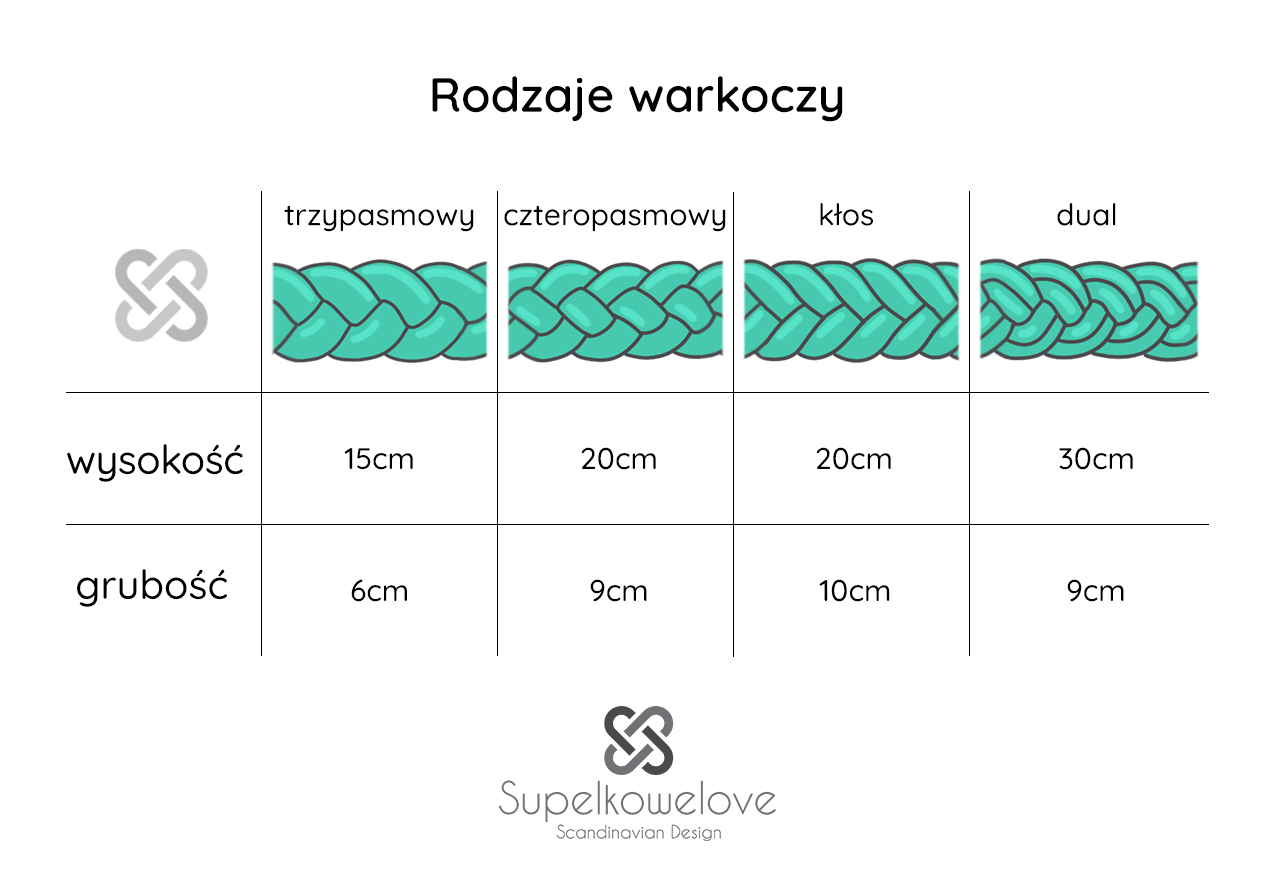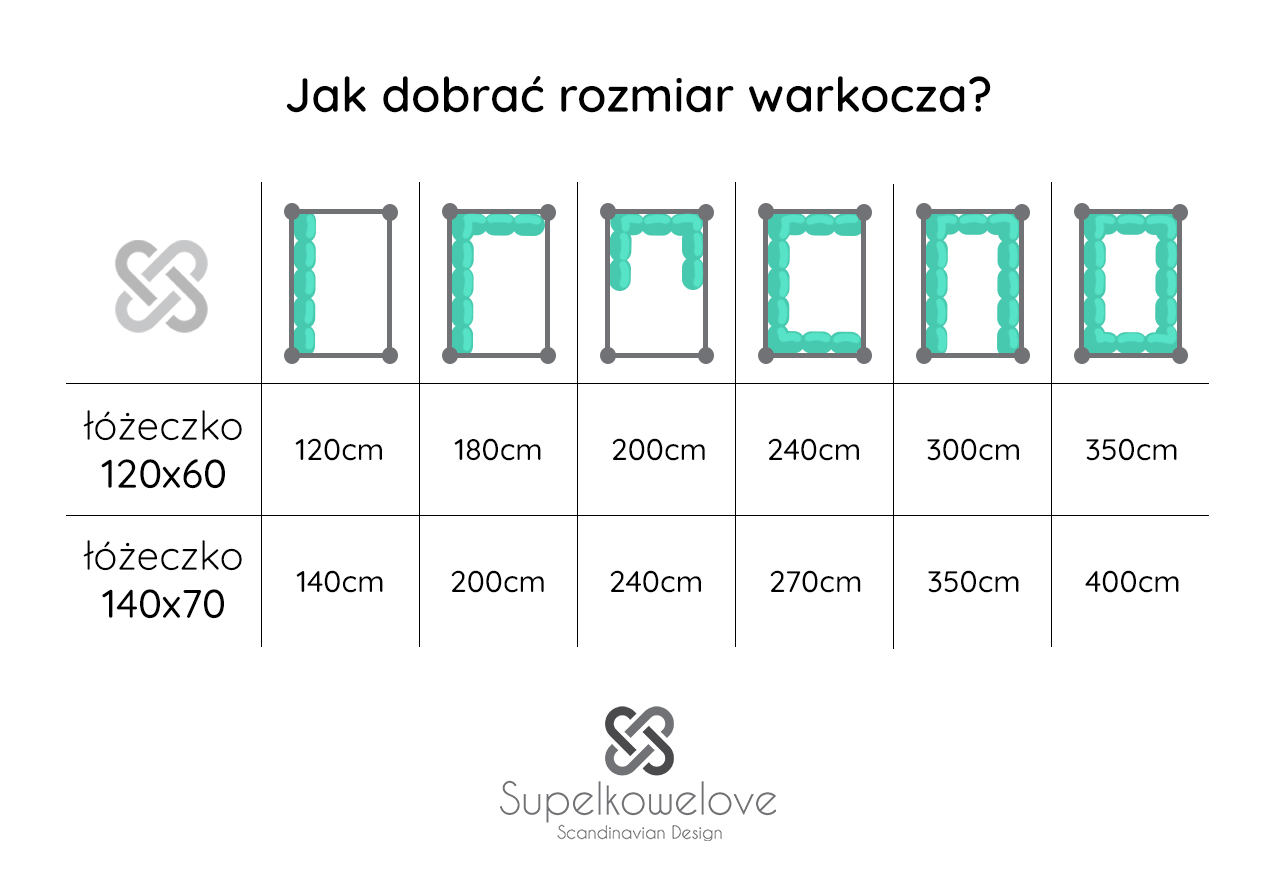 The protector protects your child from hitting the rungs or isolates from a cold wall.
It also has other applications, e.g.
- protects the child's feet against wedging in the rungs
- as a sofa decoration
- you can tie a baby cocoon, etc.
Protectors available in different sizes and colors, made to individual customer orders - please consider shopping, we do not accept returns.
Delivery time from 2 to 7 business days.
If you are not sure about the colors, please e-mail - we will explain, advise.
Care:
Protectors can be machine washed at 30 degrees on the "hand wash" program. Maximum spin speed 800 rpm.
We invite you to our Instagram: Supelkowelove, where we put all our news on a regular basis.
We have made every effort to ensure that the colors on the screen reflect the colors of our products as accurately as possible. However, we cannot guarantee their perfect reproduction. The colors of individual materials may not differ significantly from the real ones - this is due to the variety of available computer equipment and its individual settings, in particular the monitor and graphics card settings.