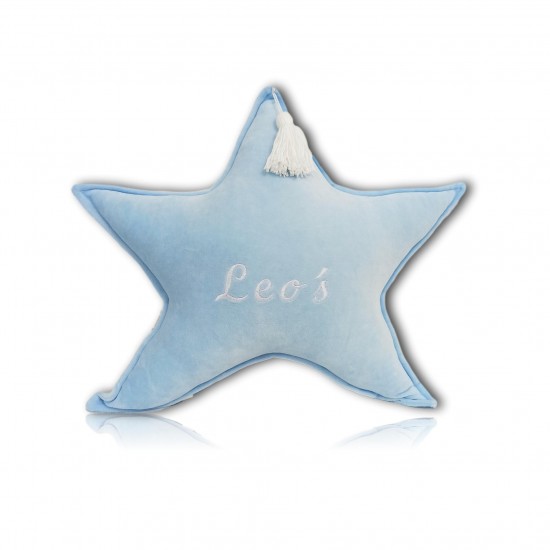 Velor star pillow, size 40x40cm with embroidered name (please enter your name in the dedicated field, max 8 characters)
The pillow is made of the highest quality cotton velor - the material is very nice and pleasant to the touch.
3 colors of tassels to choose from: white / gray / pink
The embroidery will be the same color as the tassel. It is filled with a breathable, anti-allergic silicone ball. In the last photo there is a template with possible colors.
The cushions are sewn from the same material as our velor pads and velor balloons, so you can create a set in the same color.
Velor Pillow Star with name
Our products are made only of high quality fabrics, safe for children, bearing the Oeko-Tex Standard 100 Certificate. These materials do not cause allergies or irritation. Thanks to this, you can be sure that your gift will be enjoyed for many years.
All our blankets and pillows are very easy to keep clean - they can be machine washed at 30 ° (delicate program).